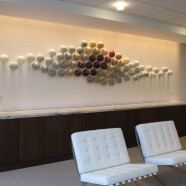 Highlighting the work by American artist and sculptor – Bernard Katz.
We design and create hand-blown art glass and contemporary glass sculpture for galleries, art consultants, design trade, and private collections worldwide.
Our projects include one-of-a-kind work for small and large scale public and private glass art installations.
Bernard Katz Glass is a premier hot glass studio and gallery located in the historic Manayunk section of Philadelphia, PA USA.
From Our Collection
We offer from our collection of contemporary art glass, a catalog of current artworks and inspirations viewable throughout our website.
Fine Art Collectors
For the discerning collectors of glass art – we create signature pieces at the highest quality for your residential home, office, and business environment.
Design Professionals
We work directly with architects, art consultants, and the interior design trade to create site specific installations and luxury decor.
We respect the relationship between the design professional and their clientele, offering complete discretion in helping you satisfy your client's needs.
Full Design Consultation
We work directly with hotels, restaurants, and businesses to create from – concept to completion – a unique environment your customers and clientele expect.
For Exceptional Art Glass
Please contact us for further information about our work, or regarding availability, pricing, custom colors, custom sculpture and installations.
-Katie Katz, owner and business manager of Bernard Katz Glass